We unite outstanding talent and organisations in need of IT outstaffing services. With a wealth of experience collaborating with over 100 partner teams across the globe, we take pride in delivering top-notch solutions. Our expert team is dedicated to sourcing the ideal candidates for your critical positions, guaranteeing exceptional results. Through our outstaffing services, you can expand your expertise, seize larger market shares, and confidently pursue growth. Trust us to bring your ideas to life and help you accomplish your business goals.
How will we collaborate?
Our outstaffing model empowers you to maintain control over your budget, regulate project timelines, and prioritise essential features at each stage of development. This approach proves highly effective in avoiding unnecessary expenses and unpredictable decisions, especially for projects with long-term execution spanning months or even years.
The specific terms and conditions for our staffing services can be negotiated based on your unique requirements. Typically, our IT outstaffing operates on daily rates, accounting for the resources utilised during implementation and the work contributed by each team member. Alternatively, we also offer monthly fixed fee payments for engagements involving a full-time team.
We strive to deliver the ultimate staff augmenting service by blending top-notch skills with an impeccable process and flawless cooperation culture. So, here is our promise:
We will design a tailored staff augmentation scheme with individual timelines, scheduling, tools, technologies, team-member count, and field of expertise made to measure your expectations.
Our developers will work on your project exclusively, taking their full time and putting their full effort into delivering the results outlined in the pre-negotiated staff augmenting plan.
We will guarantee direct project control, real-time progress monitoring, and detailed reports as a part of the facilitated collaboration between augmented and in-house staff members.
Our developers will be ready to start delivering results just a few days after joining your project. Meanwhile, they will fully adhere to your company's pre-established business model.
Flexible long-term partnerships
We will be there for you whenever you need us. And of course - we will stand by whenever you can handle the workloads by yourself. Growth is now responsive, scalable, and intelligent!
Last but not least - we will provide uncompromising quality of the final product. Our certified experts will create the state-of-the-art digital product needed to make your business strive.
The benefits of outstaffing with us
Beyond-satisfactory return of investment.
Opportunity to grow without any financial risks.
Enrichment of the services you offer to your customers.
Workflow and in-house procedure optimisation.
Flexible reaction to your ever-changing enterprise needs.
Increased project development capacity.
Frequently asked questions
Client testimonials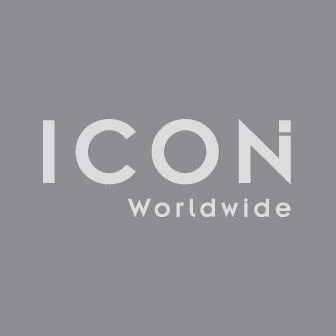 Have a project you'd like to launch?
GET IN TOUCH
The team that can cover your end-to-end needs is one step away!