Empower your business to conquer the fast-paced technological landscape with our elite technical leadership services. Our experienced team will guide your decisions, bridge communication gaps, and align technical projects with your business goals. Thrive in the digital era with our winning formula for success.
What does technical leadership refer to?
Technical leadership refers to a specialised role within an organisation that focuses on guiding and directing the technical aspects of projects, teams, and overall IT strategy. It involves providing expertise, guidance, and vision to ensure the successful implementation of technology solutions and the achievement of business goals.
By offering technical leadership as a service, Bulcode enables organisations to leverage their expertise without the need for hiring full-time technical leaders. This approach allows clients to access seasoned professionals who can provide strategic guidance, improve project outcomes, and enhance the overall effectiveness of their technology initiatives.
Our technical leaders possess a deep understanding of technology, industry best practices, and project management methodologies. They leverage their expertise to help clients make informed decisions, navigate complex technical challenges, and optimise their IT operations.
Bulcode's technical leaders collaborate with clients to align technology initiatives with their business objectives. They assist in formulating a clear and comprehensive technology strategy that supports the client's long-term vision.
They oversee the planning, execution, and delivery of projects, ensuring that they are completed within the defined scope, timeline, and budget. They provide guidance on project management methodologies, risk mitigation strategies, and effective resource allocation.
Bulcode's technical leaders possess a strong background in various technologies, platforms, and domains. They stay up to date with the latest trends and advancements in the IT industry and provide clients with valuable insights and recommendations on technology selection, architecture design, and implementation approaches.
Team development and mentoring
They support the client's technical teams by fostering a culture of innovation, continuous learning, and collaboration. They provide guidance and mentorship to enhance the skills and knowledge of the client's technical staff, enabling them to perform at their best.
Bulcode's technical leaders identify and mitigate potential risks associated with technology projects. They conduct thorough assessments, develop contingency plans, and monitor project progress to ensure any issues are addressed proactively.
They assist clients in selecting and managing technology vendors and third-party service providers. They evaluate vendor proposals, negotiate contracts, and monitor vendor performance to ensure the client receives optimal value and quality from external partnerships.
Bulcode's technical leaders promote and enforce best practices in software development, quality assurance, and testing. They establish quality metrics, review code, and provide guidance on testing methodologies to ensure the delivery of robust and reliable software solutions.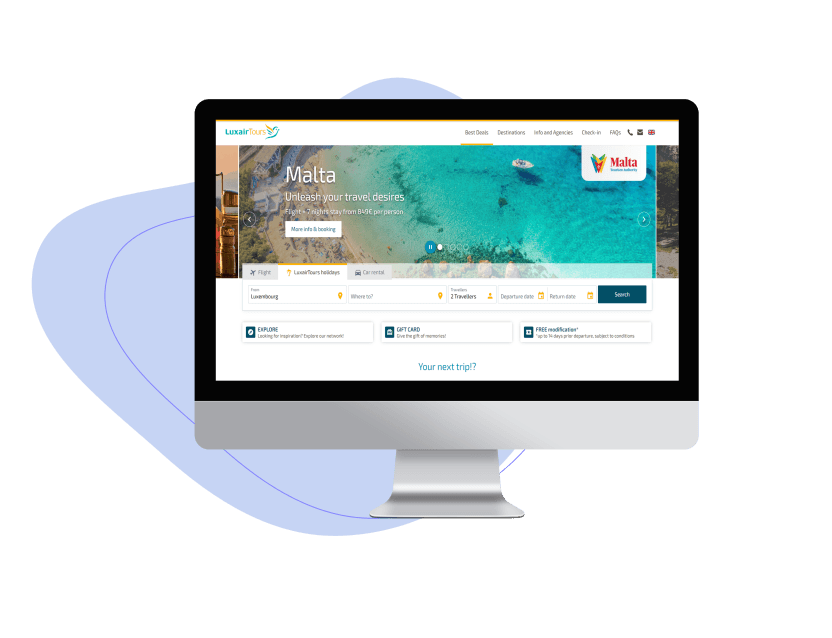 LuxairTours: your gateway to unforgettable journeys
Enter LuxairTours, where dreams come alive. Unveiling a treasure trove of over 50 enchanting destinations and 1000+ handpicked hotels, LuxairTours crafts unforgettable package tours, last-minute escapes, and seamless flight and hotel reservations. Be enticed by unbeatable deals on travel essentials and indulge in peace of mind with their comprehensive travel protection program.
Have a project you'd like to launch?
GET IN TOUCH